Beyond Best Services
Handyman, Heating and cooling services
phone:
330-575-6440
Counties/Areas served: North Canton, Massillon, Canton, Jackson, Greene
WELCOME  
Hi, my name is Spencer Wight, I am a Certified building repairman and founder of Beyond Best services. First of all, We provide the utmost reliable Handyman, Heating and Cooling services. With my experience in serving others, I then founded my company on the convictions that every Building occupant should enjoy working and or living in a worry free environment by providing the utmost reliable service. I go beyond the best standards for you. What this means is that I will go beyond the minimum standards in our preventive maintenance program. As a licensed HVAC contractor in Ohio. We will be able to keep your building at optimum comfort level within the means of your equipment. I will provide an honest, objective, and thorough evaluation of your project. And provide quality work. I fix it right the first time! I give a 1 year labor warranty on all my work unless otherwise discussed onsite."

Heating & Air-conditioning service and installation
Home Inspections, Home maintenance repair,Minor Plumbing & Electrical, Painting, furniture assembly and more!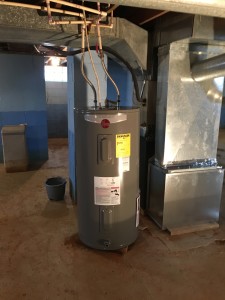 HSTI CERTIFIED
HVAC licensed contractor
Over 20 years experience in
residential and commercial maintenance industry
0ver 10 years in residential heating and cooling industry
Please call/text 330-575-6440 
[/vc_column_text][/vc_column][/vc_row]